Best Henna design Studio in Newyork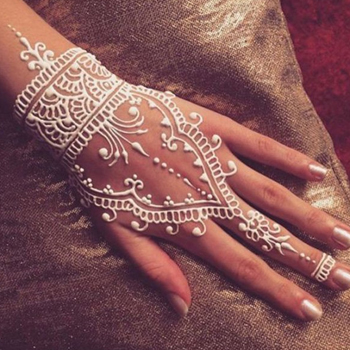 Why Professional Threading Studio is undoubtedly the best henna design studio in New York
The Mehendi is a quintessential part of every Indian wedding, with a separate day allocated just for the Mehendi Ceremony. As the most beautiful ornament worn by an Indian bride on a wedding, the mehendi symbolizes a lot of things from the groom's love for the bride and the affection of the in-laws towards her, to the prosperity of the family she is going to step into after marriage.
This may explain why Indian brides want their mehendi to be absolutely perfect and breathtaking on their D day. At Professional Threading Studio, we understand this need perfectly and ensure that your mehendi turns out just the way you want it to, nothing less than perfect!
Here are a few smart tips on what you need to consider when choosing a mehendi artist for your wedding, and why New York Design Studio is your best choice for the same.
Wide Variety of Designs
You will probably want to choose a henna design artist who does not stick to one particular henna design or style, but offers a plethora of designs to choose from. This helps you as well as your guests to choose the designs they prefer for the occasion rather than sticking to the same pattern.
At Professional Threading Studio, we offer an unlimited array of design choices for your mehendi. Do you prefer a traditional mehendi design with teeny tiny lines or bold Arabic designs? Do you prefer flowery patterns or Geometric Moroccan designs? No matter what henna design you choose, we will be more than ready to get it on your hand in no time at all.
Experienced Mehendi Artists
You want your mehendi to be perfect. This clearly means you will prefer a professional henna artist to do your mehendi rather than a novice who is still learning the skills of the trade. A professional henna artist will not only be able to create a beautiful and neat design on your hands and legs, but will also be able to do it in a very short span of time. This will be a boon for you in case you have a lot of guests at the party who want to have their mehendi done by the artist as well.
At Professional Threading Studio, we employ highly skilled and experienced henna design artists who have many years of expertise in creating beautiful, soulful and absolutely mesmerizing henna designs. Our artists know their game and are very quick in their job. We ensure that all accompanying artists are also professional henna design artists who will quicken the pace of application without compromising on neatness or quality at any stage.
Ingredients Used and Freshness of Paste
These are two of the most important questions you will want to ask any henna design artist. It is very important that you ask about the ingredients used in the henna paste for this will help you steer away from any ingredient that you may be allergic to. Finding out whether the henna paste is freshly prepared or store bought will also help you gain an understanding of the level of professionalism of the henna design artist.
At Professional Threading Studio, we are very particular about customer requirements and ensure to meet them to the 'T'. We don't rely on store bought henna paste as it has a very low shelf life and is probably stacked up with chemicals to make it appear fresh. Our henna pastes are all freshly made prior to an appointment and we use the freshest of ingredients to make them as well. We do not use chemicals or any other artificial dyes and preservatives that can damage your skin during or after application.
If you have sensitive skin, our artists will start by applying a trial design on your hands a few weeks before the wedding. This helps us to know which henna suits you and which doesn't, thus ensuring that you don't end up with itchy, swollen hands on your 'D' day.
Transparent Pricing
Pricing is another important pointer to take into consideration when choosing a henna artist for your mehendi ceremony. You will have to choose an artist who offers a transparent pricing policy and lets you know each and every detail of the package well in advance before 'D' day. This would mean no hidden costs before, during or after the job.
At Professional Threading Studio, we are very transparent with our pricing for henna designs and application. We offer many packages for you to choose from, with each providing a detailed note of the coverage for a fixed price. We rarely bargain as we know we are the best in the business and take immense pride in our craft which we have perfected over the course of many years.
As such, you will be able to find that our rates are the best in the market and our packages do not contain any hidden costs. Everything will be discussed with you prior to the application (in case its your wedding, a few weeks before) so that you don't need to worry about paying extra afterwards.
The mehendi applied on your hands on your wedding day will be the most special one. Make it all the more special by calling in a professional like us to deliver the best designs for your needs.